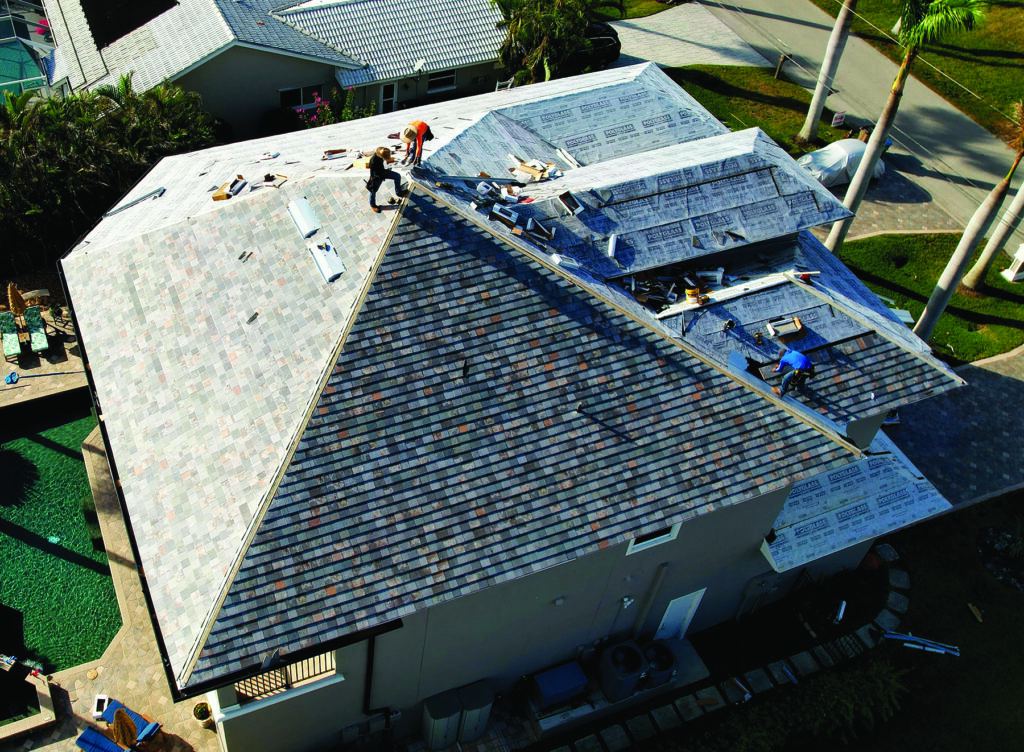 Double Oak Roofing Solutions
Your roof is not just a shelter, it's an investment. It's the first line of defense against the harsh weather, the first impression for your visitors, and the first factor for your property value. That's why you deserve a roof that combines beauty and durability, a roof that can withstand the test of time and quality.
But a stunning roof also demands a stunning roofing contractor, one that can tackle any roofing challenge with expertise and excellence. Whether you need a new roof, a roof repair, a roof replacement, or a roof tune-up, you need a contractor that has your back and your best interest.
If you are searching for such a contractor in Double Oak, Texas, or surrounding areas, your search ends at USA Roofing. We are masters of roofing, and we are dedicated to exceeding your expectations. Call us today and let us take care of your roofing needs.
Your roof is a long-term investment that can make or break your property value. That's why we offer a wide range of roofing materials and designs for our customers, so you can choose the perfect roof for your home or business. If you need help deciding which type of roofing material will best match your style and budget, our contractors are happy to guide you.
We also provide dependable roof repairs, roof replacements and roof installations. When you want a residential or commercial roofing system that you can trust, call the experts at USA Roofing! Our roofers deliver quality roofing in all of our service areas.
We have been repairing and installing roofs in DFW since 1979. During these more than 40 years, we have constructed and repaired thousands of roofs like yours, so we are more than prepared to repair your roof ensuring the best result.
Yes, we offer a two-year installation warranty. This warranty covers the problems arising from the installation.
USA Roofing is a family owned and operated roofing construction and repair company. USA Roofing was founded by Bruce Hollingsworth (current President-CEO) in Texas in 1979. Bruce is a licensed contractor in over a dozen states. A proud born texan, he started his career in Ft. Worth, TX in the late 70's. Few and far between are locally owned companies in this industry. When questioning about a company and its credibility, Bruce represents every aspect of the credentials a property owner should seek from a contractor. Bruce is highly recommended throughout the DFW, Houston, and Austin area with a valued forty thousand satisfied customers. 
Yes, of course. USA Roofing has been accredited with an A+ BBB rating for 29 years.
Don't Wait Until It's Too Late: Schedule Your Roofing Consultation Now
We Can Help You with Your Roofing Needs