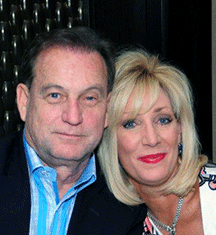 USA Roofing is a family-owned company proudly serving Texas with quality products and excellent service.
At USA Roofing, our #1 goal is to help you protect your most valuable asset, "your home".
USA Roofing is proud to be the contractor of choice for thousand of owners in this area. It is our job as roofing experts to offer you a fair and honest solution to your roofing needs.
The sales representatives of USA Roofing attend extensive training sessions, not only on the best products to use but on the job training to make sure everything is done properly and put back into the same condition as before the damage occurred.
Our representatives are also trained to work with the insurance adjusters and to help the customer with their claim process.
USA Roofing is proud of the craftsmanship our workers provide. "One of the valued assets of a responsible roofing company is good and dependable construction crews. "These people make up the bottom line of your contract and must be dependable, knowledgeable and reliable."
USA An A+ Rated Accredited BBB Member
Check out USA Roofing, over 20 years with the BBB, give us a call and let us "work for you", to ensure that you get what you are entitled too from the insurance company.
Insurance companies do not encourage you to make a profit from your insurance claim, (it is illegal), we encourage you to let us get you everything you are entitled to. We compare your insurance adjustments with what is allowed in the industry to restore your property. Our service can maximize your insurance wind and hail claim the best.
USA Roofing stands behind their work. Repeat customers are our success. Give us a call for a free evaluation and a reference list of repeat customers in your area.